In the Netherlands these gates are used more and more. To enter or exit the platform of Roosendaal station you need a special square barcode. This barcode can be found on your ticket. Please make sure you have this code at hand.
Every ticket from the SNCB range for Roosendaal has such a barcode.
This barcode
Is only valid during the validity period of your ticket or subscription
Only works at Roosendaal station
Is linked to the terms and conditions of use of your ticket. If you have a return trip ticket, you can only use the code twice. With a Campus Card you can use the code 10 times.
People who are entitled to free travel and who don't carry a ticket, such as accompanied children up to the age of 12, can get special access with the assistance of a member of staff.
Travellers with limited mobility can use the extra-wide passageways designed to meet their needs. These passageways also facilitate smooth passage with luggage or bicycles.
Apart from their Mobib card, railcard holders travelling to Roosendaal must also keep the paper validation slip. You will need the barcode on this ticket to be able to open the exit gates at Roosendaal.
If you no longer have this validation slip, or it doesn't have the square barcode yet, please request a duplicate slip at an SNCB ticket office. You will be provided with one free of charge.
Enter or exit Roosendaal station
1. Go to the gate with the 'scan ticket' symbol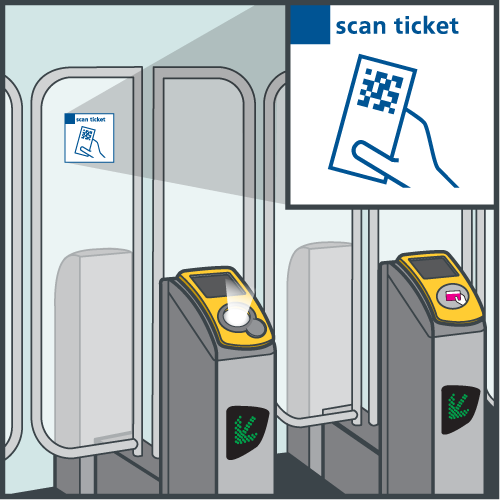 2. Hold the square barcode against the illuminated panel on your right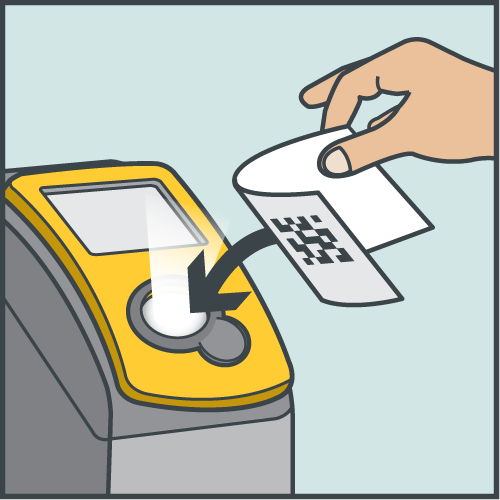 3. The gate opens. You can now leave or enter the station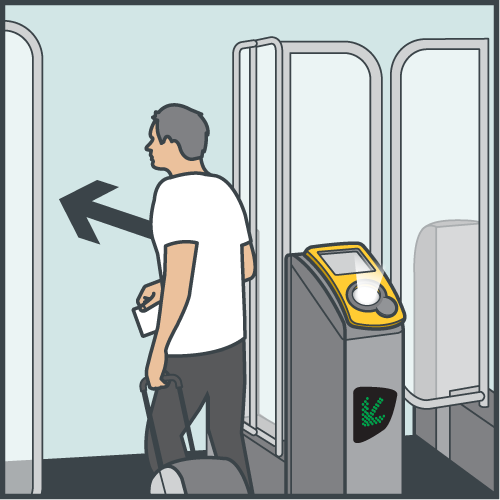 Need more information?
Contact a service employee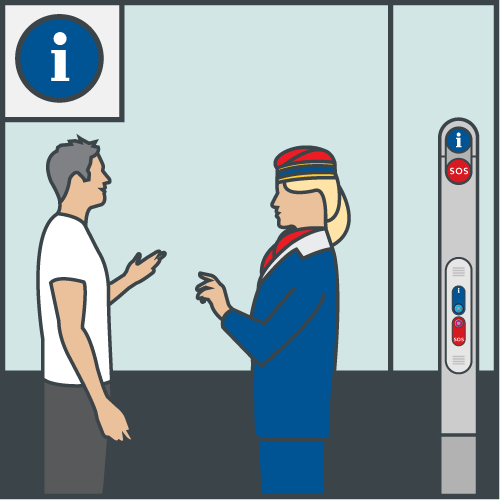 or use the 'i'-button on the information terminal